How to choose ethernet cables for your device?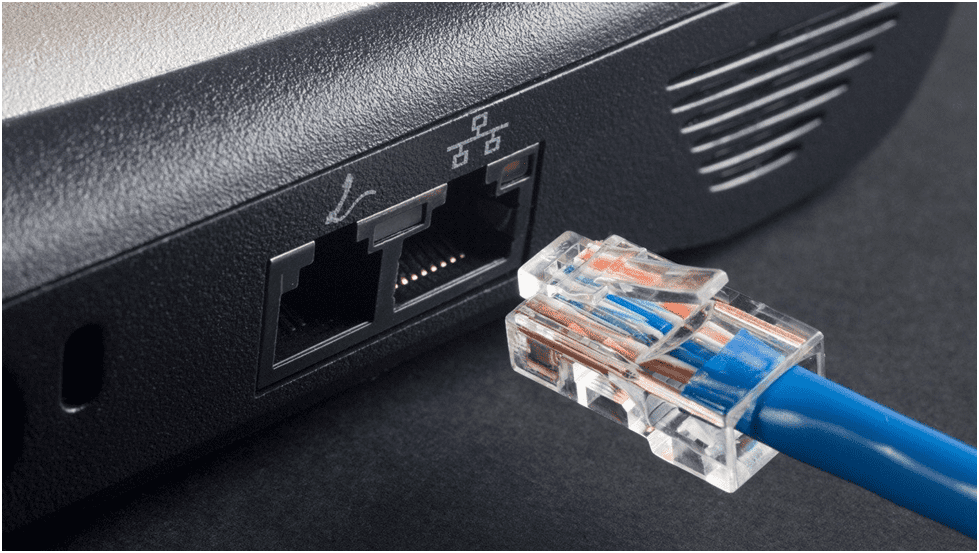 We have all been there, struggling to get the wifi signal and manage our devices at the low bars of wifi. It's not possible. Wireless technology has made our life simple, but at the same time, we are utterly limited when the wifi goes down. Lucky for us, there are more than one ways to stay connected to the internet, apart from running the risk of connecting to the public wifi in desperation.
If you don't know that we are talking about ethernet, read on to find out why this simple cable can carry out heavyset data transfers and downloads within a matter of seconds. All you have to do is make the right choice with the type of ethernet cable that you are choosing.
1. What are Ethernet cables?
We are highly dependent on the wireless technology that serves us best when we are in the range of its network. However, no matter the company and the web, we are sure to face issues with the wireless tech; they are limited by its working principle, as they are vulnerable to damage, which causes it to be down and takes a period for repairs. It also is sensitive to obstacles which causes its range to minimize substantially.
So what is the alternative? Ethernet cables are the universally accepted model of connectivity that rectifies the faults you face with wireless networking. They resemble the phone cable that connects you to the outside world, have similar working but are more prominent in size, and have more wires than the traditional phone cable. They share the same plug and socket form. Do not confuse ethernet with LAN cables equally essential but entirely different concerning their functioning.
Ethernet physically connects your working device to the internet to have twenty-four x seven fast internet connectivity without breakdown. It is a standard form of connectivity in technology that is known and supported by all the manufacturers of networking devices. Not only are the ports made to be multifunctional, but they can also be used by any ethernet cables that suit your needs. The connectivity speed and efficiency depend on the length, quality, and type of ethernet cable you are using.
2. Where to use ethernet cables?
Ethernet cables facilitate the communication between various equipment to connect and use the internet at its optimum speed. It is beneficial for connecting your computer to the internet if you are not getting enough speed to conduct your business which requires high internet speed.
If your wifi is working up and is for some reason not able to deliver the results while you are trying to work, ethernet is the solution. All you have to do is connect the computer to your modem/router with the ethernet cable, so you are online within minutes. Choose the ethernet cable carefully, as each specification matters and is directly responsible for the speed at which your computer will run.
When working from home, you need to be present and attend all office meetings and dealings without interruption. You cannot miss the online conference that requires your input and results all summed up that you have to present when everybody is connected and waiting for you to say. It's best to have your computer connected to the internet via ethernet, so you risk no interruption.
3. Types of ethernet cables:
Ethernet cables are classified as "cat#" cables, which is short for Category. You can differentiate between the ethernet cables based on this "cat" branding. It provides key information about the speed of the cable, in brief, so you know which one to use. It also includes information about the bandwidth (measured in MHz) and its shielding. If you have a high-speed internet connection, an old, un-updated ethernet cable will hold you back, decreasing your working speed by multifold. However, if you have a medium speed or up to 20 megabits connection, you are good with a cat5 ethernet cable.
4. Protection:
Shielding and Jackets: you have decided to buy an ethernet cable, but you want to make sure it lasts you long and proves to be worth all the hype. So you check on its build.
Shielding is why you are paying the price for your ethernet cable. Shielding refers to the protective layer provided inside the essential line. It prevents signal degradation, so most signal is transmitted with 100% accuracy. It also reduces interference of other signals with the one that it is shielding. It is essential when several cables are grouped along the length for a long distance. Newer cat cables have better shielding than the older versions, and hence the signal quality improves considerably with the more recent lines.
Solid Ethernet cables offer strong resistance against electrical interference, so it is mainly used for business networks as an essential means of communication. On the other hand, Stranded Ethernet cables are worn n tear-resistant, so you can use them if you are constantly on the move or at home where the ethernet has to withstand physically damaging conditions.
Jackets: it is the cable's outer covering, so it is the jacket that will protect your connection from external damage. When routing it around in the environment, you have to ensure the cable is safe and not in constant danger. Many manufacturers use PVC material to jacket the line, which provides optimum protection while keeping it flexible for use. But low, quality PVC might not be able to withstand the stress. Therefore, when buying, make sure you purchase suitable quality cable.
5. Length:
The longer the cable, the weaker the signal will get. You have to be mindful of the distance you will be using the ethernet to access the internet. While the newer cat6 cables can prevent the signal from getting attenuated for longer distances, there are still some limits to which this is possible. The maximum length for Cat5e or Cat6 Ethernet cable is about 295 ft. However, the signal is bound to get distorted or attenuated beyond this length. So try to keep the ethernet length at its minimum.
6. Where to buy:
Do not buy the ethernet from uncertain sources. You may want to buy it online but make sure it is a trusted and reviewed online source that many have bought from before. Choose Amazon, where you can confirm the details about the ethernet cable before you make the buy. Remember to invest your money to get the best, so avoid buying it cheap. It is a one-time investment that will last you for a long time.
Conclusion: With this guide, you are sure to establish a strong internet connection over an ethernet cable that is fast, durable, and cost-effective. Make sure you keep in mind these small tips while making the buy. What are you waiting for? Connect!